Southern California Logistics Airport
Southern California Logistics Airport (SCLA), a ±2,200 acre world class aerospace services hub located with the City of Victorville, CA and within ±90 miles of Los Angeles. Home to ±35 tenants including Boeing, COMAV, General Atomics, GEIAC, Million Air, M&M Mars, Plastipak, Newell Rubbermaid, Keurig Dr. Pepper, United Furniture Industries and many more top leading companies. Located within ±100 miles of the Ports of Los Angeles and Long Beach.
News & Information About SCLA
Visit our website regulary to learn new information about the Southern California Logistics Airport
Click Here for Western Joshua Tree Hearing Information June 8, 2022 WE MUST ACT NOW! The information for the hearing to approve the Western Joshua Tree (Yucca Brevifolia) as a protected species is: California Fish and Game Commission Joshua Tree Meeting June 15-16,...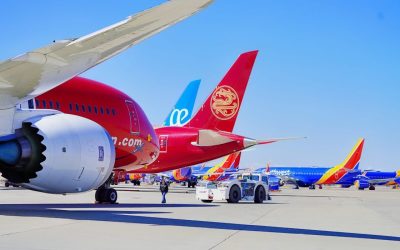 https://airwaysmag.com/visit-to-victorville/
Click here for Victorville User Fee Study Final Report Dear Valued Community Partner: The City of Victorville has retained the services of NBS to prepare an updated User Fee Study. California cities impose user fees and regulatory fees for services and activities they...
Learn about the resources and services available at the Southern California Logistics Airport