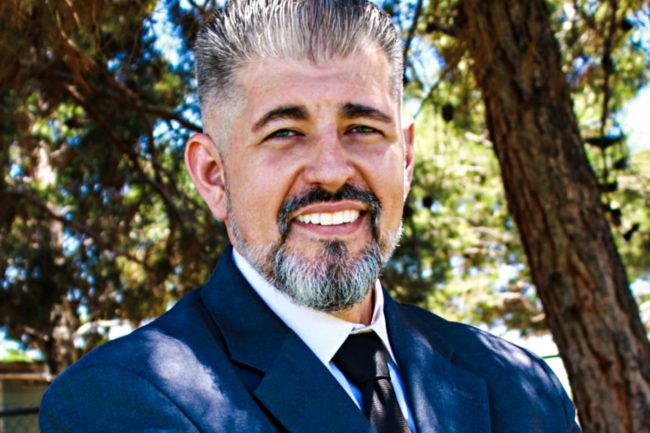 Office: 760-951-5111 ext. 112
Cell phone: 760-475-4669
[email protected]
DRE Lic #01881506
Paul has been a licensed Realtor since 2010, and a member of The Bradco Companies since January 2014.
Paul enjoys representing all types of commercial property tenants and owners throughout the High Desert region and will ensure your unique real estate needs are met by thoroughly understanding your requirements. Paul's skills in commercial property evaluation and lease negotiation allow him to work well in transactions involving Office, Retail, Industrial and Vacant Land properties. He also specializes in Commercial Cannabis Industrial properties that are zoned for Commercial Marijuana Cultivation, Transportation, Distribution, Manufacturing and Dispensary uses in the City of Adelanto.
Paul prides himself on providing excellent customer service, and strives to provide his clients with the most current and accurate data available to enable them to make decisions with confidence. His strong network of professional relationships allows Paul to succeed in reducing risks and solving problems for his clients. Paul is an extremely detail oriented team player who enjoys bringing people together to accomplish their goals. Paul will use his knowledge and skills to advocate for you at the bargaining table.
Paul doesn't just want your business for today; he wants to earn it for a lifetime. His success as a member of The Bradco team clearly illustrates that he adds value to all of his client's transactions. Since joining The Bradco Companies in January 2014, Paul has helped his clients buy, sell or lease over ±167,178 square feet of existing Office, Retail, and Industrial property and ±75.3 acres of vacant land, with a total value over $12,933,739.00.
Highlights
In April 2019, Paul completed a retail/office lease for First Assembly of God – Pastor Lamont Simmons at 15356 La Paz Drive – Victorville. This critical lease, allowed Pastor Simmons to relocate his church from a temporary use at a local hotel banquet room into a more permanent location. Deal Value $72,684.00.
During July 2019 Paul represented CB3RE, LLC as the Buyer and Joseph W. Brady, CCIM, SIOR represented the Cooley family as the Seller on a multi-parcel acreage of Industrial land zoned M2 for Heavy Industrial uses. Located with frontage on D Street in Victorville, a portion of the site will be utilized by Reinforced Earth – a structural concrete component manufacturer. Deal Value: $976,000.00.
In September of 2018 Paul assisted Shark Glass Recycling West, LLC in a long-term industrial lease at 14749 Hesperia Road – Victorville. Shark Glass is a green company that handles large volumes of automotive windshield and commercial glass recycling, eliminating waste and producing useful adhesives and additives for other industrial manufacturing uses. Deal Value: $824,104.00.
In May of 2018 Paul co-brokered a deal with Mr. Joseph W. Brady, CCIM, SIOR as they represented the estate of the late Mr. Jack Hall in the listing and sale of the retail restaurant/bar building formerly known as Fat Jack's Restaurant located at 19123 Outer Hwy 18 in Apple Valley. Deal Value: $700,000.00.
Paul A. Casilla co-represented the Buyer in the purchase of 9248 Holly Rd., a property located in Industrial Park 3, one of the City of Adelanto's designated commercial cannabis zones. This was Paul's top deal in 2016, valued at $2,375,000.00.
Since October 2015, Paul has been following the developments of legal cannabis regulation in the City of Adelanto in order to give the best representation to Landlords, Tenants, Buyers and Sellers for industrial and commercial property transactions related to the commercial cannabis industry in the City of Adelanto.
Professional Affiliations
High Desert Association of Realtors
California Association of Realtors
National Association of Realtors

High Desert Commercial Real Estate Council
Education
A.A., Communications from University of Phoenix (2010-2012)
Clients
Mojave River Academy, Inc. – Victorville

Shark Glass Recycling North America, LLC. – Victorville

Desert Valley Services, Inc. dba Fulton Distributing – Victorville

Health First Medical Corp. – Hesperia

American Medical Response – Adelanto

First Assembly of God Adelanto – Adelanto

First Assembly of God Victorville – Victorville

AV Family Counseling – Apple Valley

Samaritan LC Animal Hospital, Dr. Corea Choi, DVM – Hesperia

JPD Capital Management – Victorville

Fusion Farms, LLC – Adelanto

Mr. & Mrs. Ramstrum, Commercial Landlords

 

Hesperia

Mr. Vince Ferragamo, Commercial Landlord – Victorville

Edward Jones Financial Advisors – Victorville

The Laskos, Commercial Landlords, Escrow Junction – Victorville

Molly Maid – Victorville

Simple Tax Service – Victorville & Adelanto
Press Releases
Casilla Represents Multiple Tenants in Hesperia Office
Former Rams Quaterback Vince Ferragamo Selects The Bradco Companies to Market Local Facility
Former Business Owner brings Real Life Experience to Firm
Paul A. Casilla & Joseph W. Brady Set New Industrial Building Sales Record in County
Recommendations
Karen Lacks
Teri Snedegar
Joanne Moreno
Jason Chu
Glenn and Jeanne Brown
Jens Holmegaard, Ph.D.
Paul A. Casilla, Senior Commercial Sales and Leasing Associate
760.951.5111 Ext. 112
[email protected]